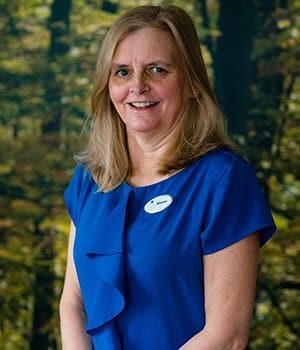 Sharon has always worked in the service sector and discovered dentistry after being recommended by a colleague to apply. After starting with a new practice in Oxford as a part-time receptionist, Sharon stayed there for over 15 years in a variety of roles, finishing up as Practice Manager.
Sharon and her husband moved to Cornwall several years ago so that they could be closer to family and to have an improved work/life balance.
Sharon finds working in the dental industry extremely rewarding and fulfilling.
Sharon joined Pure in August 2020 as a part-time receptionist, she loves working within the team and enjoys interacting with and helping patients.
Outside of work, Sharon enjoys travelling with husband Carl and when they are at home, loves clifftop walks around Cornwall's coast. Sharon also enjoys reading, gardening cooking and spending time with her grandchildren.
Joined Pure Dental Health
Joined Pure Dental Health as a Dental Receptionist.