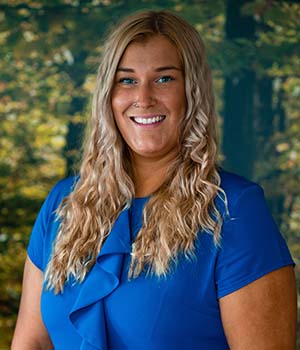 Victoria has been part of the team at Pure since May 2021. Before embarking on an exciting new opportunity in dentistry she worked in the hospitality industry and had done so since the age of 12!
Victoria worked her way up from glass collector to restaurant manager, then to reception manager.
Victoria's had many years of experience working in an industry that provides excellent customer service and a good time to people that are enjoying themselves, but she feels that she is now part of something bigger!
Dentistry provides people with a new confidence to bring back their smile and to also help people whilst they're in pain and Victoria thinks that this is the most rewarding part of her job. She says that you feel a part of something that really can make a difference to someone's life and that's what drew her to dentistry.
Victoria is really enjoying learning more and more every day and is reflecting that in her own oral healthcare.
Having already gained a Level 3 hospitality management certificate and first aid qualification, Victoria is very excited for the opportunity to explore more courses that Pure has to offer.
Victoria feels that this is an exciting new chapter in her life and is very proud to be part of the team at Pure and work alongside all other team members.
In her time away from work Victoria likes to go to the Cornish Pirates rugby matches to watch her boyfriend play. Victoria also volunteers for Surf Action charity, running the social media pages.
She loves Cornwall and when not at the rugby or with the charity there's nothing she likes doing more than taking her dog and a picnic for long walks along the coast.
Joined Pure Dental Health
Joined Pure Dental Health as a dental receptionist.