Fall in Love with Your New Smile - Our Invisalign Treatment
Want to have a brand-new smile without having to undergo traditional braces? Try our Invisalign treatment!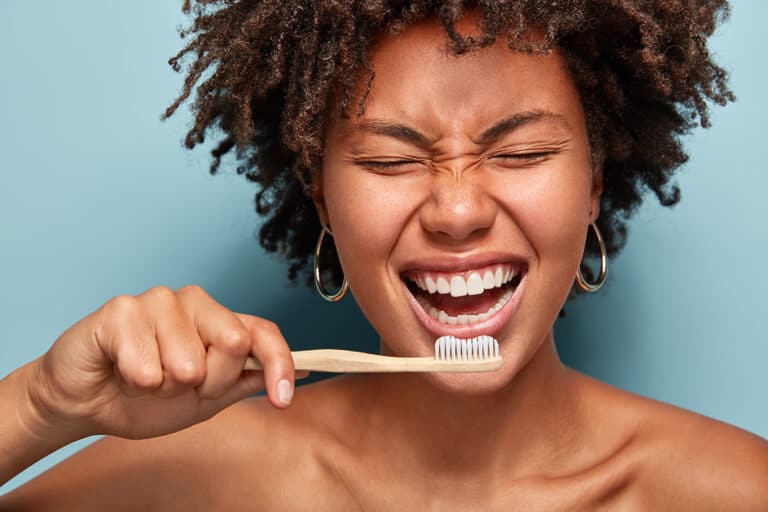 Fall in Love with Your New Smile - Our Invisalign Treatment
Want to have a brand-new smile without having to undergo traditional braces? Try our Invisalign treatment!
Finance options available. Terms and conditions apply.
If you have misaligned teeth, then you're probably interested in getting them fixed. While we firmly believe all smiles are beautiful, we want to help you look and feel your best, and that starts with Invisalign.
What is Invisalign?
Invisalign was created to straighten your teeth without having to deal with the brackets and wires associated with braces. Instead, you wear clear, nearly invisible trays – called aligners – that gently move your teeth into position.
But you can't just operate Invisalign on your own. Instead, you'll need a qualified Invisalign provider to oversee your progress. That's where we come in. Here at Pure Dental Health, our staff are uniquely trained to oversee your Invisalign journey.
Get the Smile without the Braces
Have you ever wanted to straighten your teeth but worried about what braces would look like on you?
While there's nothing wrong with going the traditional braces route, many adults don't enjoy the way they look. When you wear braces, you also must go in for regular tunings and must refrain from eating a wide variety of foods, from popcorn to sticky sweets.
Invisalign allows you to continue your current life uninterrupted. Just wear your aligners during the day and take them out to eat, and you'll be on your way to having a brand-new smile.
We are pleased to offer finance options to those who are eligible, alongside our standard pricing structure. We know that your smile is important, so we want you to be able to start your journey as soon as possible.
GET AMAZING RESULTS WITH INVISALIGN® TREATMENT
Most dental patients will be eligible for Invisalign treatment – as long as the result you're looking for is something that Invisalign can achieve.
It may be wise to consult one of our experienced dentists before committing to this method of teeth straightening. Depending on various factors, Pure dentists can tell you if you're a good candidate.
Alternatively Take the Smile Assessment and see if Invisalign® treatment is right for you.
Step 2: Make an Appointment
First, contact us to make an appointment. Let us know about your interest in Invisalign braces, and we'll put you on our schedule.
Then, on the agreed-upon day, come to our dental practice in Truro. Our skilled dentists will create a personalised Invisalign treatment plan for you.
Once you have your clear trays, start wearing them. They will be personally tailored to your mouth. Our staff will make sure it fits properly before you leave the practice.
Then, as you're leaving the practice, we'll work with you to schedule another appointment to check on your progress and make any necessary adjustments. In fact, we'll see you every 6-8 weeks, so you can rest assured that your plan is going well.
In the meantime, you can go about your daily life as usual.
How long does it take for Invisalign to work?
The length of time varies from person to person, but some finish their treatment in as little as 6 months.
After you complete your treatment, we give you a retainer that will help you keep your new smile!
Our dentists have served many happy clients. Take a look at some of their stories!