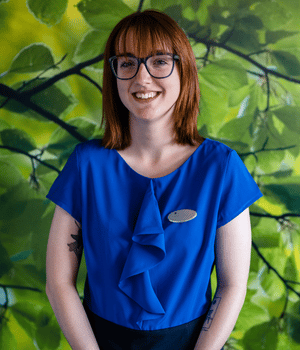 Amber joined the team at Pure in May 2022, following six years of experience in a customer-facing environment.
Before joining the Pure team, Amber felt she needed an opportunity to learn something new and challenge herself to improve, using her customer service experience and computer skills to help people in a more fulfilling way.
Since working at Pure, Amber has grown her knowledge of dentistry, and the many ways improving a person's teeth can change their life. She finds the pride patients feel on completing treatment very rewarding and loves working with the whole Pure team to provide the best and most comfortable experience, especially for anxious patients. Amber feels that the passion and care of all team members at Pure is inspiring and can be felt throughout every aspect of the patient journey.
When she is not at work, Amber spends her time studying for her bachelor's degree in forensic psychology. She enjoys graphic design, video editing, and travelling around Cornwall's beautiful sights with her partner.
Joined Pure Dental Health
Joined Pure Dental in 2022 as a dental receptionist.