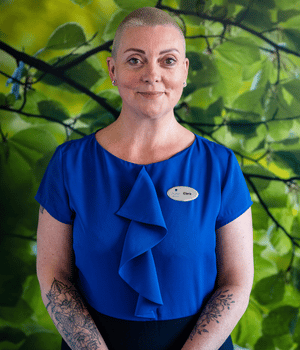 Ciara has worked in a customer facing environment for the last 20 years.
Before joining the team at Pure in May 2021, Ciara worked as a hotel receptionist. Ciara says she wanted to take on a new challenge and learn something new, so when she was given the opportunity to work at Pure, she jumped at the chance!
Working at Pure has helped so much with Ciara's dental nervousness and anxiety. Some days she even forgets it's a dental surgery because of how relaxed and calm it feels.
Ciara enjoys working on her allotment, swimming in the sea and spending time with her husband and daughter when she's not at work.
Joined Pure Dental Health
Joined Pure Dental Health as a dental receptionist.